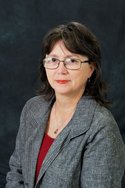 A Letter from your Principal
I would like to personally welcome students and parents to Alba Middle School. Our faculty and staff are committed to providing each child an excellent education with a variety of extra-curricular activities. We have excellent teachers and staff to serve your child's academic and social needs. We are committed to the Making Middle Grades Work philosophies. Our teachers and staff participate in regular staff development and we promote 20th Century learning by incorporating technology into our classrooms. We are teaching our students to become lifelong learners.
Congratulations to our students, teachers, families, and stakeholders for helping Alba to become a Lighthouse Blue Ribbon School in December of 2017. We have also been named an Alabama Bicentennial School for 2018-2019 as the state celebrates 200 years of statehood. Both of these awards were possible only because of the hard work and dedication of our entire school family and the community. Let's continue this tradition of "Excellence in the Making at Alba"
If you have a concern, need, or praise please feel free to contact me at 824-4134 or email me at rmayfield@mcpss.com
Rhonda Mayfield