Central Office announced 7/23/2020: All middle school sports will be postponed until further notice. There will be no dance, cheerleading, archery, volleyball, or football practice/tryouts/weight training for these sports until we receive more information from the county athletic director and central office.
A Message From Our Registrar- Ms. Dumas concerning '20-'21 Student Registration
Attention Parents & Guardians-
Very important to share this info with other Alba families!
Online Registration should be completed before June 1, 2020.
When completing the student online '20-'21 registration for MCPSS, it is best to use a computer. If you have already completed the registration using a cell phone you will need to contact Ms. Dumas by email so that she can check your child's record. We have noticed that due to the amount of information for this process, completed registration information is not saving and therefore not sealing the record when cell phones are used. It appears that the registration has not been completed. Ms. Dumas can be reached at cdumas@mcpss.com.
We apologize for any inconvenience.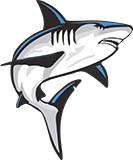 Our school reflects an atmosphere of mutual respect and cooperation between families, students, and teachers. The mission of Alba Middle School is to educate the total child in preparation for life as a resourceful, adaptive, and productive citizen. Family members are encouraged to support and help improve the academic achievement of their children.